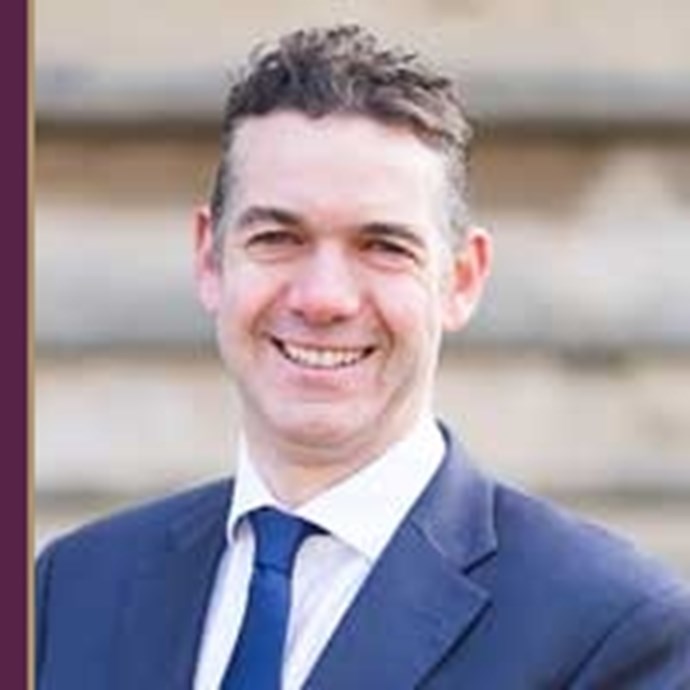 Neil Blundell
Neil Blundell MA is the Executive Principal of CST.  Before taking up his post at BCCS in 2008, Neil worked as a Deputy Headteacher in Salisbury, Assistant Head at an inner-city school in Southampton and an advisory teacher in Essex. Neil is a NLE (National Leader in Education) and worked as an Ofsted inspector. Neil has worked in an advisory capacity across a number of schools across the South West including Bristol, South Gloucestershire and Somerset. He also works as a School Improvement Partner in Reading.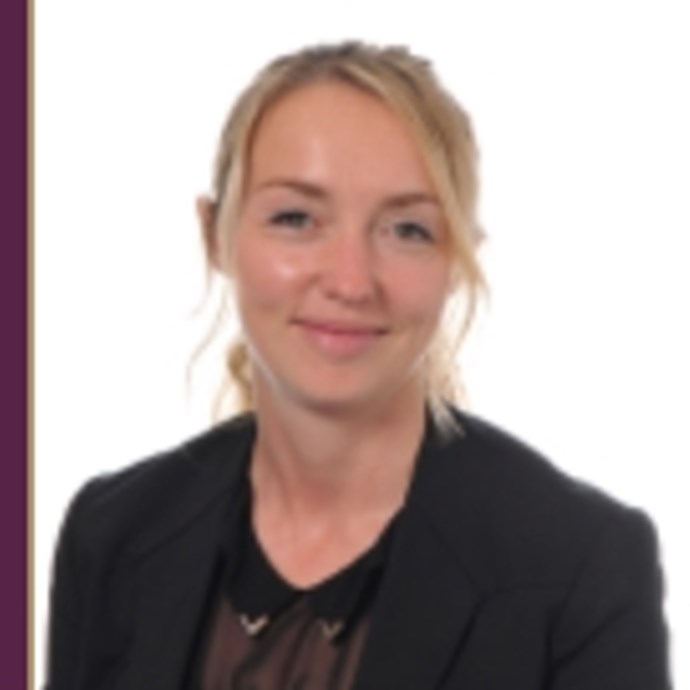 Esther Messinger
Esther Messinger is currently Assistant Principal at BCCS with a focus on Teaching and Learning. Her background is in teaching Religious Studies, Ethics and Philosophy and she was previously SEND Coordinator. She has also held lead roles for Community Cohesion and Gifted and Talented and has significant experience of leading CPD and training programmes. She is a project lead for secondary RE provision across the South West and delivers training to the diocese, local schools and universities on topics of faith, RE teaching, SEN, Inclusion, behaviour management and differentiation.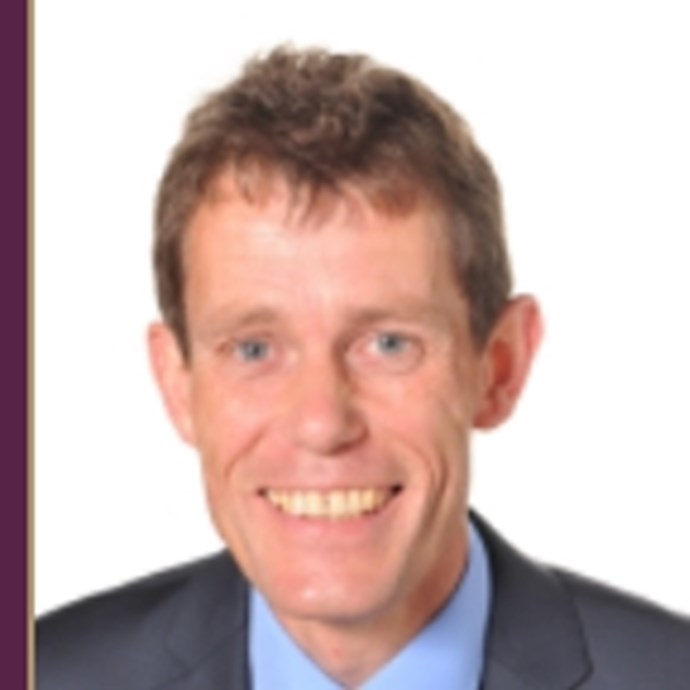 Andy Steward
Andy Steward MA is the lead for Cathedral Schools Trust Teaching Schools Alliance. Andy's career spans six secondary schools across south-west England. He has held positions on the senior leadership teams of three schools, two which faced challenging circumstances. Andy has considerable experience of working alongside colleagues in other schools to challenge and support them in improving outcomes. In addition, he has served on the governing body of a primary school. Andy enjoys football and spends weekends supporting his sons who play for local teams. He is a keen walker, accompanied by his two dogs.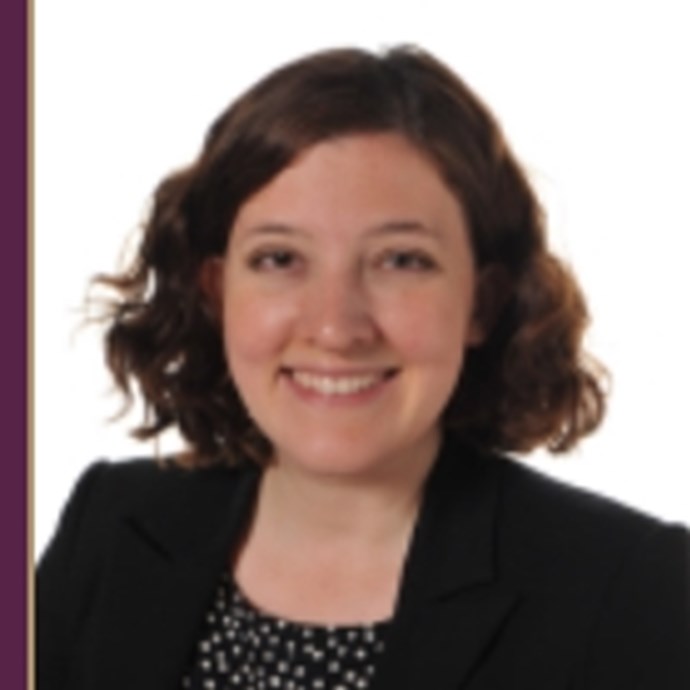 Lindsey Masters
Lindsey Masters is currently a Teacher of English and a Specialist Leader in Education at BCCS. She has also held the role of Subject Driver for English, taking responsibility for managing the transition between primary school and secondary school for incoming and prospective pupils, as well as overseeing Gifted and Talented provision for incoming pupils. She has delivered CPD, taking a particular lead in ITT and NQT training.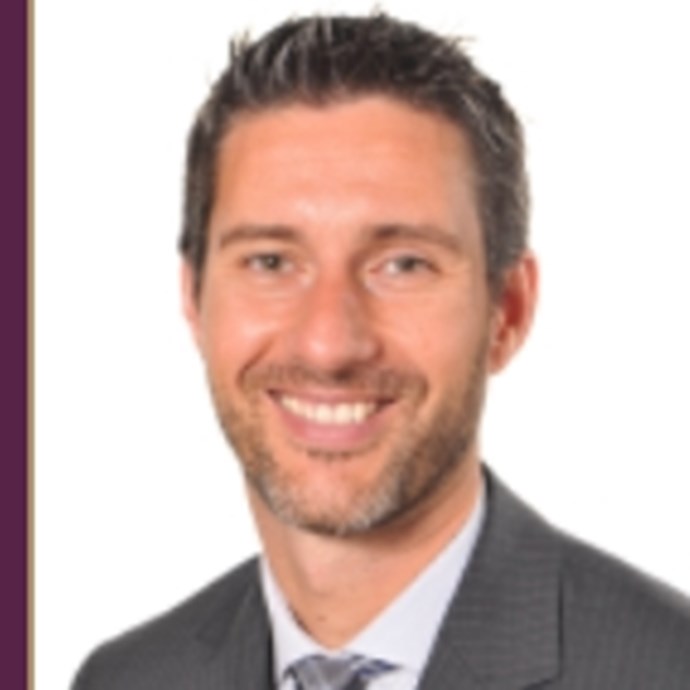 Dave Bugler
With 22 years of teaching experience, David Bugler, a previous Science Faculty Leader, has worked in 5 schools across England and Wales ranging from schools in challenging circumstances to a Grammar School. As an AST he was deployed to work within schools across Bristol area on Teaching and Learning and supporting staff in the classroom. He has led on significant IT projects in different Academies with the remit of its integration into the classroom to support pedagogy and attainment. Working within different leadership teams he has taken on several significant roles and is currently Vice Principal at BCCS.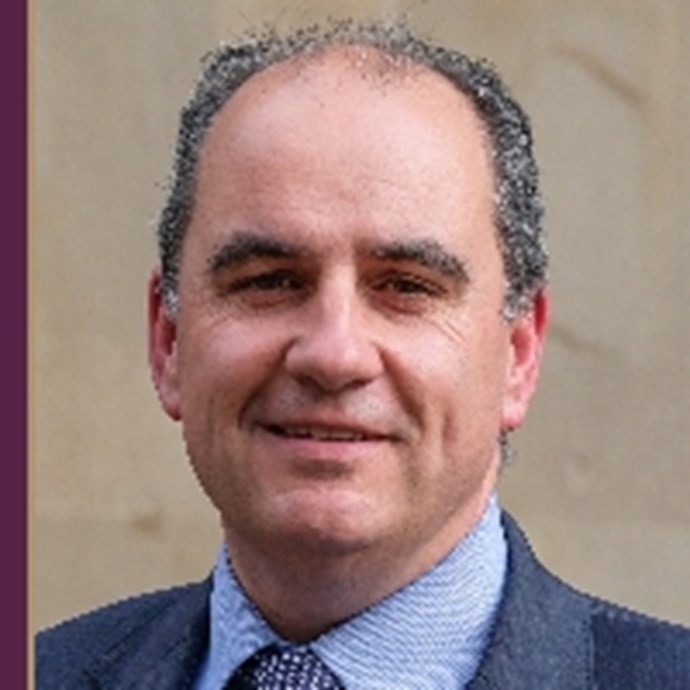 Eiron Bailey
Eiron Bailey has held the post of Director of Music Specialism and Assistant Principal at BCCS since 2009 and is Senior Education Adviser to Bristol Plays Music. He chairs the Heads of Music forum for Bristol and has been a keynote speaker at a number of conferences and training events. He has worked in five very different schools across the UK and is also a very busy music conductor and performer. Eiron was appointed as Musical Director of the Bristol Youth Orchestra in 2013.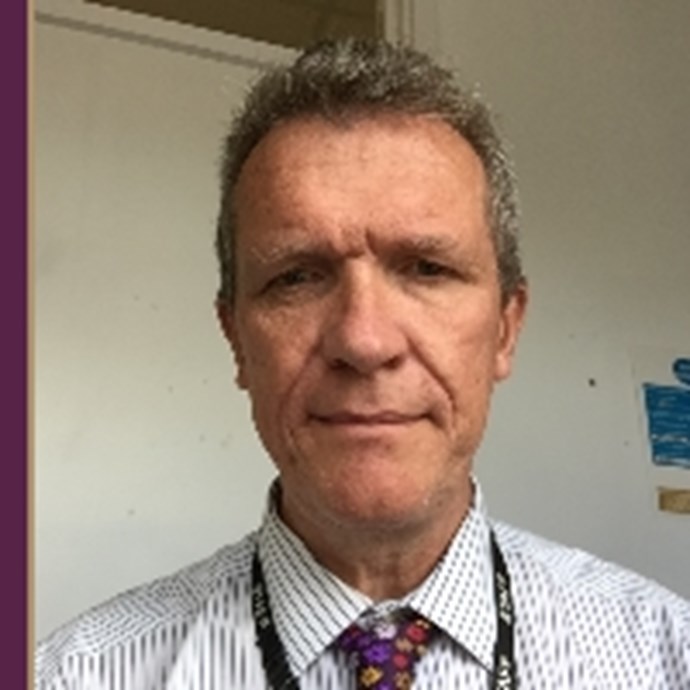 Nick Lawrence
Nick has worked in four secondary schools across the city and is currently an Assistant Head at Redland Green School. As part of his MA in Leadership and Management (completed in 2014) he completed modules in coaching alongside other assignments. In Nick's role as an Assistant Head he has supported staff both within the school to take on promotion and be successful in leadership positions and also in promotion to leadership positions outside of the school. Over the last three years Nick has lead work focused on disadvantaged students, managing resources to ensure support and impact on this group of students can and does make a difference. He has recently planned and facilitated a sharing of ideas for secondary school leaders with a responsibility for disadvantaged students. The session focused around establishing the barriers to learning and the resources available, going on to consider the impact on students' outcomes.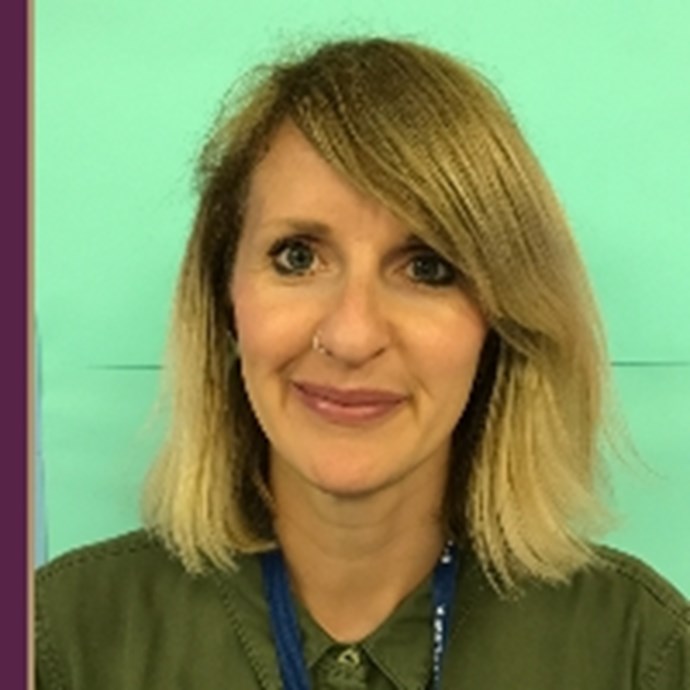 Emily Shuker
Emily has had a varied teaching career over 15 years, having worked in 4 schools across the country, including Coventry and inner-city London. She has taught across all Key-Stages, including considerable experience in Year 6 and understands the intricacies and challenges that each year group presents. In her role as a Literacy Subject Leader across two contrasting schools, Emily has frequently led change in line with the demands of the curriculum and the needs of the school. She is very experienced in coaching and professional development to ensure quality literacy teaching that meets the needs of all children. Alongside her role as Literacy Subject Leader, she has also acted as an NQT Mentor and as a GTP support teacher; assisting student teachers in their professional development of literacy teaching.
Katherine Joslin
Katherine has 8 years teaching experience and is a secondary school English teacher and Deputy Leader to phase 3 (years 9, 10 and 11). She has a wealth of experience of improving progress through whole school initiatives and focused target groups, working collaboratively with all stakeholders. Her specialisms are English and challenging the most able, with experience of running training on challenging the most able as well as a specific project to support this cohort in Year 11. She is involved in CPD, including whole school sessions, teach meets and 1:1 mentoring. She is an NQT mentor and writes for the TES. She is also studying for a Masters in Education.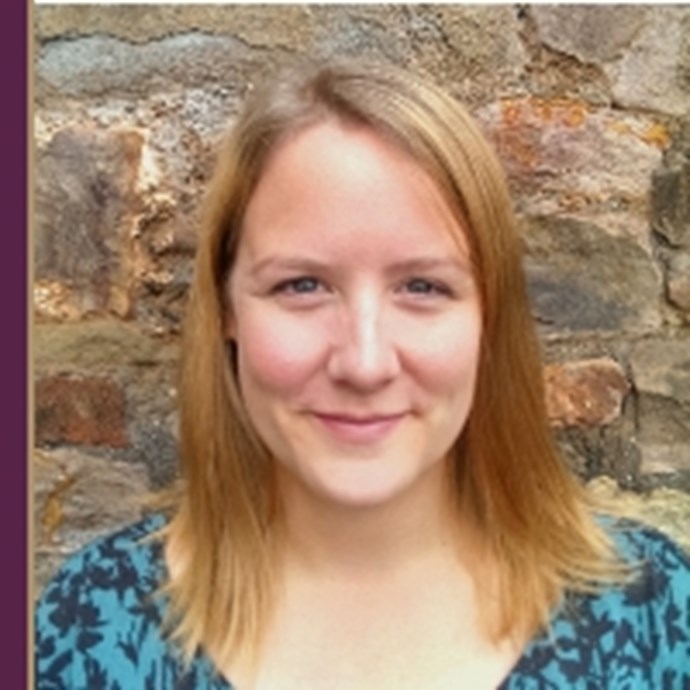 Kara Jackson
Kara Jackson has been at BCCS for eight years and led the Science department for five of those years, managing significant changes in curriculum and staffing. She has completed an MA in Education and has experience of using Action Research to review and improve attainment across the age ranges. She has been an ITT mentor and delivered training on maximising learning outside of the classroom, closing the gap, post-16 attainment, stretch, challenge and differentiation.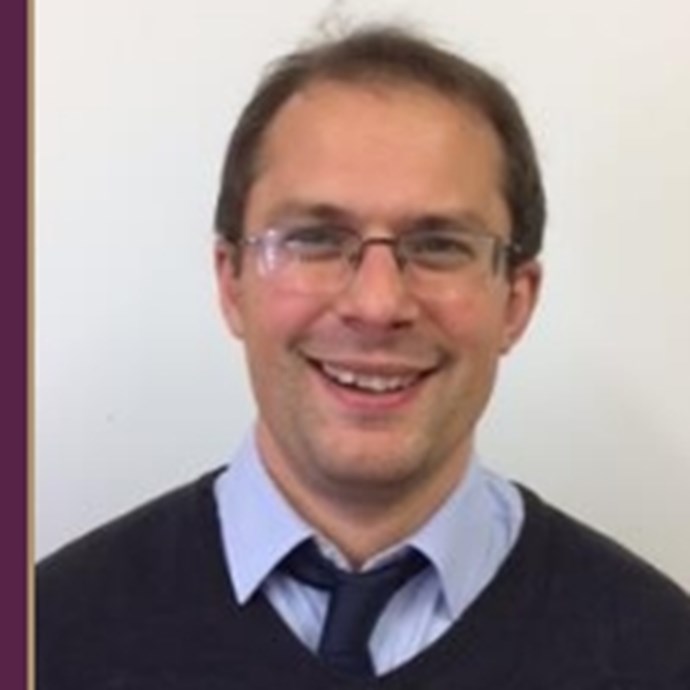 Ed Gunner
Ed is currently an Assistant Head at Victoria Park Primary School with responsibility for teaching and learning. He has been a Phase Leader and teacher in Key Stage 2, most recently in Year 6. Prior to entering teaching, he was a civil servant for ten years in a range of roles that all focused on improving public services through collaborative working. At the primary school level, he has particular experience of leading assessment and closing the gap for disadvantaged children. He has also delivered a range of CPD sessions, been an NQT mentor and developed the use of action research to inform teaching practice.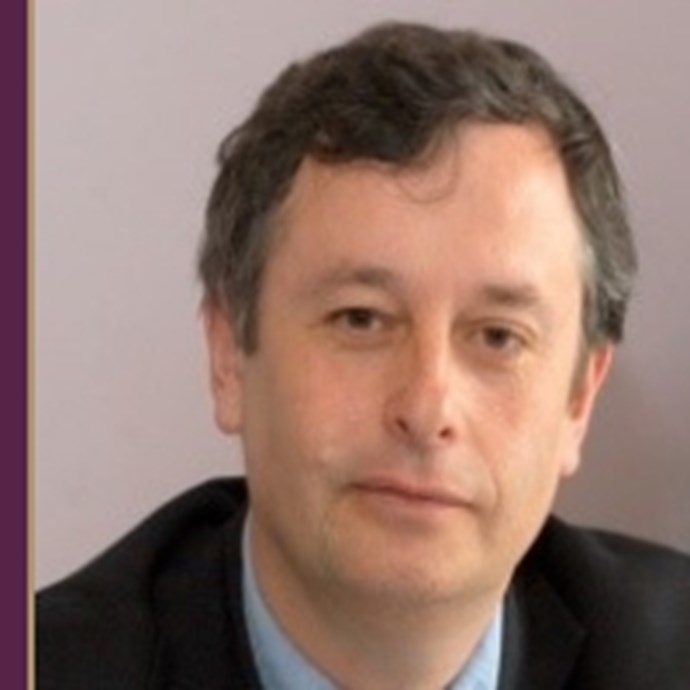 Geoff Mountjoy
Geoff was recently appointed as National Leader of Governance (NLG) Advocate for the SW sub-region covering South Gloucestershire, Bristol, BANES, North Somerset and Somerset. Geoff believes strongly in the power of NLGs to support governing bodies and their schools to provide pupils with the opportunity to fulfil their potential in society. Having made a career change, Geoff has spent the past 4 years as a Business Manager in two Bristol schools. Prior to that Geoff's work as a Regional Director of Legal Aid and Board Member for a Housing Association has placed a personal emphasis on promoting social inclusion.
National Leaders of Governance are highly effective chairs of governors/trustees who use their skills and experience to support other chairs or boards to improve school governance and performance. NLG's focus on developing leadership capacity, mentoring and make also undertake a formal external review of governance. Support may also include understanding data and meeting pupil premium requirements and helping forge constructive links between boards.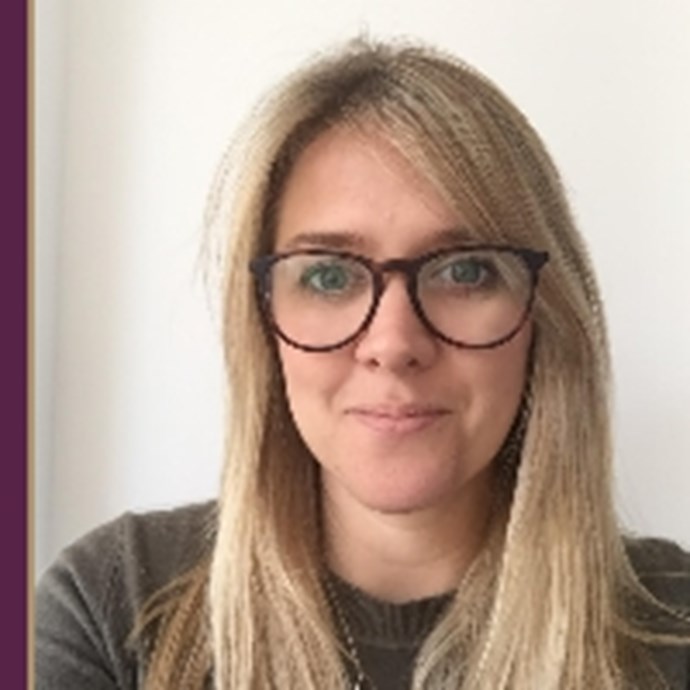 Chantelle Stirzaker
Chantelle has been teaching for 7 years, having worked in inner city schools in both Leeds and Bristol. She has taught across the whole of KS2 but for the past four years has focused and specialised in year 6. Her career has been varied with experience of leading Art but specialising in the leadership of spelling, punctuation, grammar, interventions, SATs and reading. For the past 4 years, Chantelle has successfully focused and led interventions within her school, more recently she has been appointed phase three leader. She is experienced in coaching and mentoring and supported a number of schools to improve their interventions as well as their year 6 provision and reading.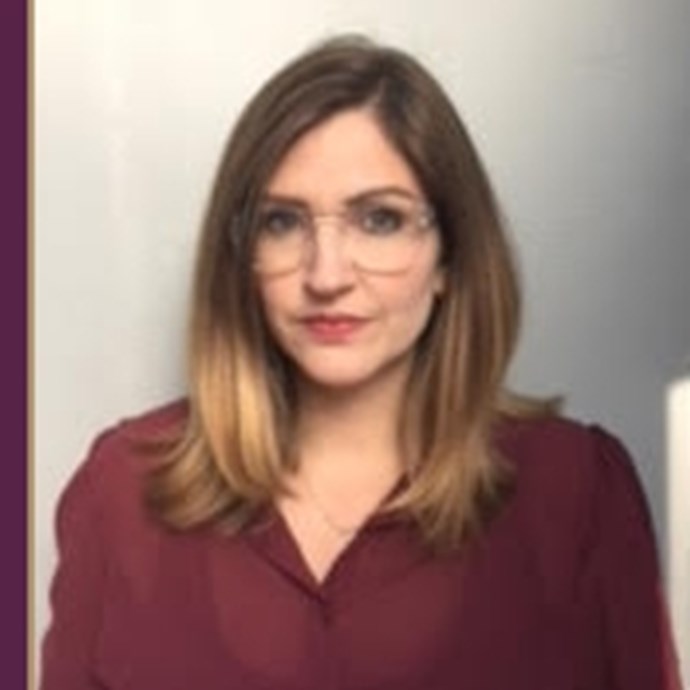 Joanna Bennett-Pullan
Joanna Bennett-Pullan is currently Subject Lead for Geography at BCCS. Joanna came to BCCS in 2010 as Subject Lead for Geography and PSHE. Previous positions include Head of KS3 Humanities, and Gifted and Talented Champion at Redland Green School. She has vast experience of curriculum planning at KS3,4 and 5 and has been an A level examiner for over ten years. She has substantial experience in leading CPD and ITT training. Her areas of specialism are Geography curriculum planning, differentiation, classroom engagement and tracking & intervention policy.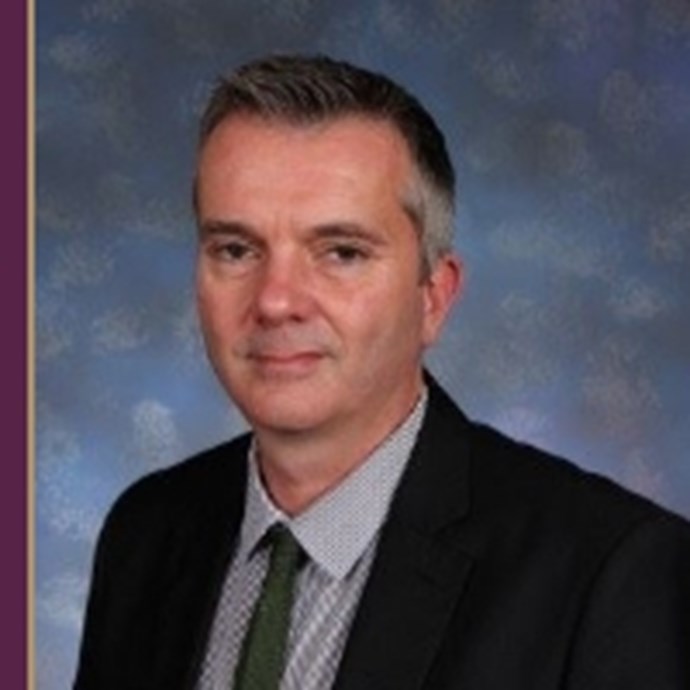 Joe Martin
Joe has been Deputy Head (Academic) at Queen Elizabeth's Hospital school in Bristol since 2014. After qualifying as a teacher in London in 1991 he became Head of History at Helston School in Cornwall. From there he moved to Raine's Foundation School in Bethnal Green as Head of Humanities and subsequently to Rednock School in Dursley, Gloucestershire as Assistant Head. During his career he has held senior leadership roles for attendance, pastoral provision in Key Stage 3 and SEND and he currently line manages all Heads of Department as well as overseeing assessment, reporting and attainment.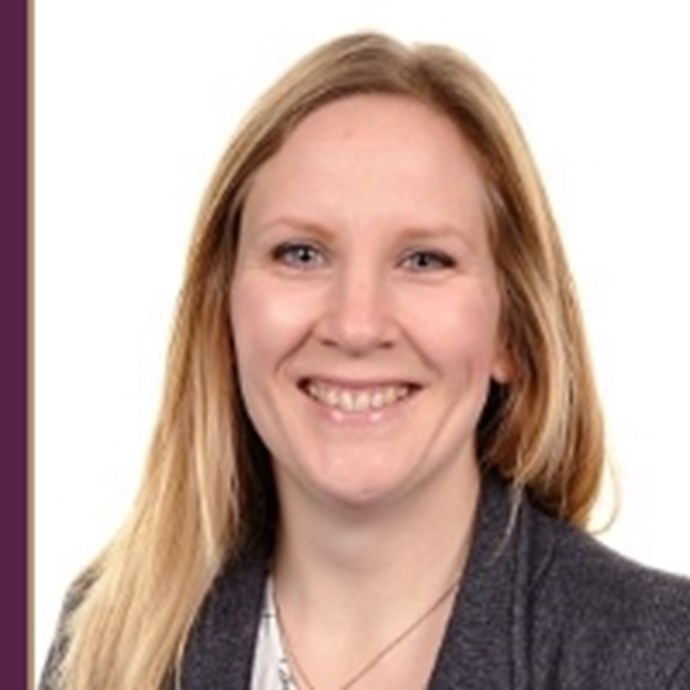 Hannah Grant
Hannah has taught across EYFS, Key Stage 1 and Key Stage 2 in primary schools in Devon and Bristol for the last 12 years, her most recent experience being in Years 5 and 6. Originally trained as an MFL specialist, Hannah led Maths for three years and has overseen the development of the mastery curriculum in her current school. Her current role in school is Key Stage 2 Leader, which has involved setting up a coaching model for staff training and development, as well as training new leaders of core subjects. Hannah is experienced in delivering staff CPD in Maths and Grammar.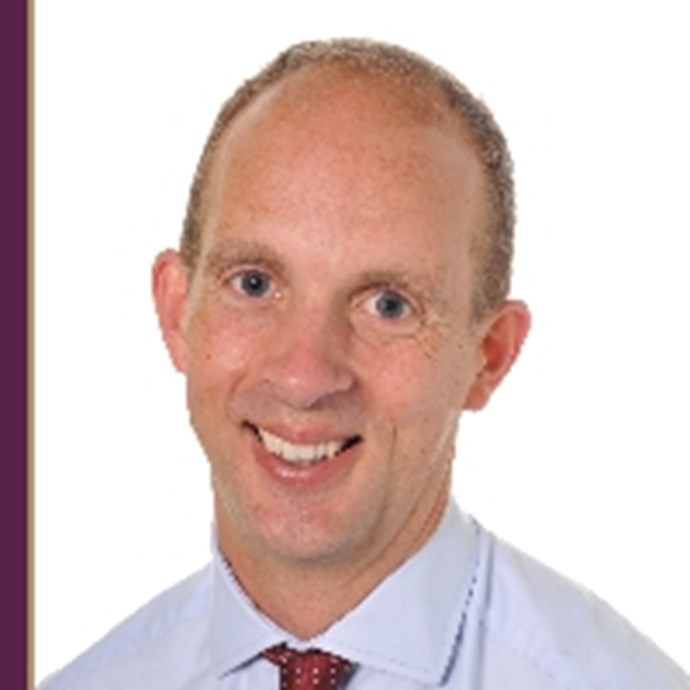 Jack Lacey
Jack Lacey has worked in schools across Bristol for the past 20 years as a teacher, deputy headteacher and headteacher. He was seconded to the LA to lead on the city's succession planning for 2 years. Jack is currently headteacher at Victoria Park Primary School and a Local Leader of Education. In his capacity as a LLE, he has supported several schools and a number of headteachers new to their role. Jack is the vice-chair of the Primary Heads Association of Bristol, sits on the LA's Excellence in Schools Group and co-runs the New Headteachers Induction Programme.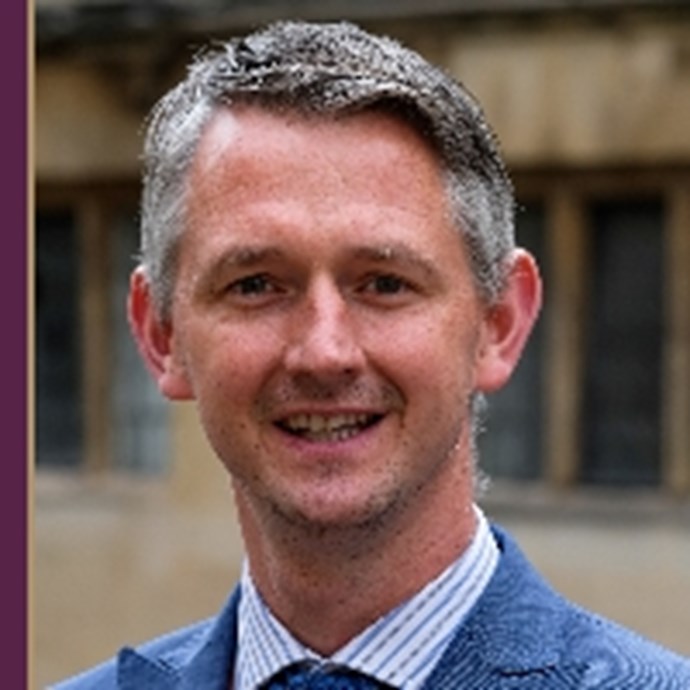 Stephen Fuller
Stephen Fuller is currently Assistant Principal at BCCS with responsibility for their growing Sixth Form. He moved to BCCS in 2016 having taught for over ten years in inner London at St Joseph's College, an all-boys school. Stephen has been on senior leadership teams for the majority of his career and has experience of whole-school leadership in behaviour and student welfare, teaching and learning as well as post-16 provision. In his role as Assistant Principal he has led on the design and implementation of systems for the quality assurance of teaching and learning, whole-school behaviour management and has delivered whole-school training on a number of topics. He is an experienced staff mentor and a supportive colleague.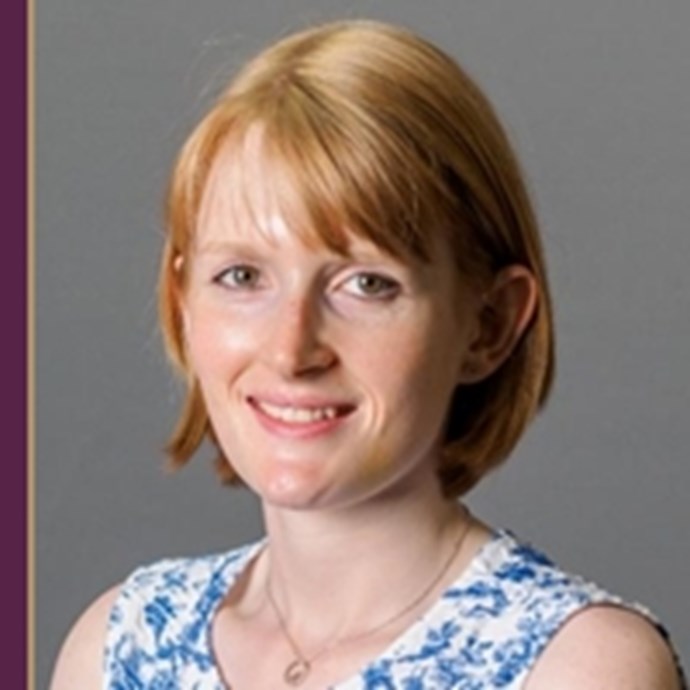 Kate Richards
Kate has 6 years of teaching experience as a secondary school Science teacher. She has had several leadership roles, ranging from Head of Science and Lead Practitioner to Acting Assistant Head Teacher and Associate Assistant Head Teacher.
Having completed a Masters in Education and through her leadership of the Bristol Chartered College Network, Kate believes that evidence-based practice plays a fundamental role in the improvement of standards. Particularly, Kate has worked to develop grit and embed cognitive strategies.
As the Lead Practitioner of Science, Kate mentored and coached members of staff across the school to improve their teaching and learning. As a trained coach, she feels that coaching is crucial in the development of any teacher's teaching and learning, no matter the stage of their career. For the past three years, Kate has had responsibility for school wide ITT leadership and has worked as both a subject and professional mentor. As both Acting and Associate Assistant Head, Kate has led whole school CPD, developing a personalised programme and introducing whole school questioning techniques following the Teach Like a Champion model. Furthermore, Kate has responsibility for the quality assurance of teaching and learning, developing a quality assurance system which empowers teachers and middle leaders to take ownership of their own and their department's teaching and learning. Finally, Kate has experience of the line management of the open bucket qualifications.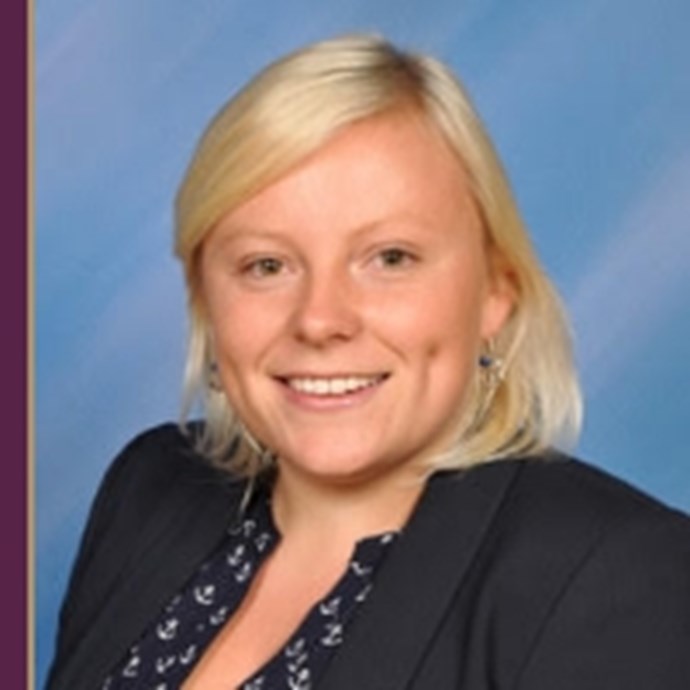 Megan Arnold
Megan has been a teacher of Maths for 8 years in Bristol including roles as Numeracy Co-ordinator, Second in Maths, and Professional Mentor. Through these roles she supported the professional development of teachers in all phases of their career in terms of curriculum and subject knowledge, pedagogy and leadership. She is currently Associate Assistant Head Teacher – Teaching and Learning/CPD at Bedminster Down School. In this role she has worked extensively developing an innovative whole school Assessment and Feedback model and an alternative CPD strategy, whilst working alongside colleagues to implement a robust system for the monitoring and evaluation of teaching and learning.
Megan's core value is the importance of working with and developing others. She is experienced in developing staff potential and regularly uses a coaching model to further develop those looking to take on leadership roles at different levels. Megan is also an experienced NQT Induction Tutor and ITT Professional Tutor.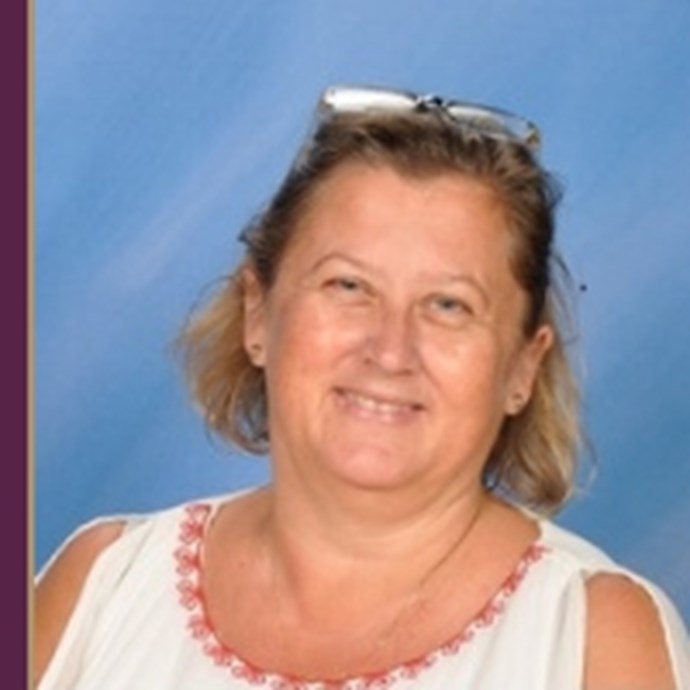 Claire Hobbs
Claire Hobbs is lead practioner at Bedminster Down School, her current focus is working with the Maths and Science departments . Since joining BDS in 2001, Claire has also been Head of Maths, Head of Science, Assistant Head Teacher (Curriculum, Data and Assessment) and acting Deputy Head. Prior to working in Bristol, Claire worked in two schools in outer London as Head of Physics and latterly Head of Science. During her time at Bedminster Down, the leadership structure of which she is a part has taken the school out of National Challenge status and it has become the most over-subscribed school in South Bristol.
As lead practitioner Claire has considerable experience in working alongside colleagues in her own school and in other schools, challenging them to improve the outcomes for young people. This has included working with individuals to improve their classroom practice, working with leaders to improve their leadership capacity and working across departments and schools to maximize the impact on young people. Her work on a new form of marking is the cornerstone of the revolutionary Assess, Plan, Teach approach at Bedminster Down. She has run a wide variety of INSET for both primary and secondary colleagues and has served on the governing body of two secondary schools and one primary school.
Claire is emotionally intelligent and empathetic; she is able to look at a situation and quickly analyze the areas that have contributed to its current strengths and the areas which, if developed appropriately, will lead to improved processes and hence improved outcomes for all in the organization. She is creative and flexible; not afraid to change course if needed. She has experience of the accountability that senior leaders face balanced with understanding of the daily life of middle leaders and teachers. This combination means that her solutions to problems are focused and effective whilst also being realistic and achievable.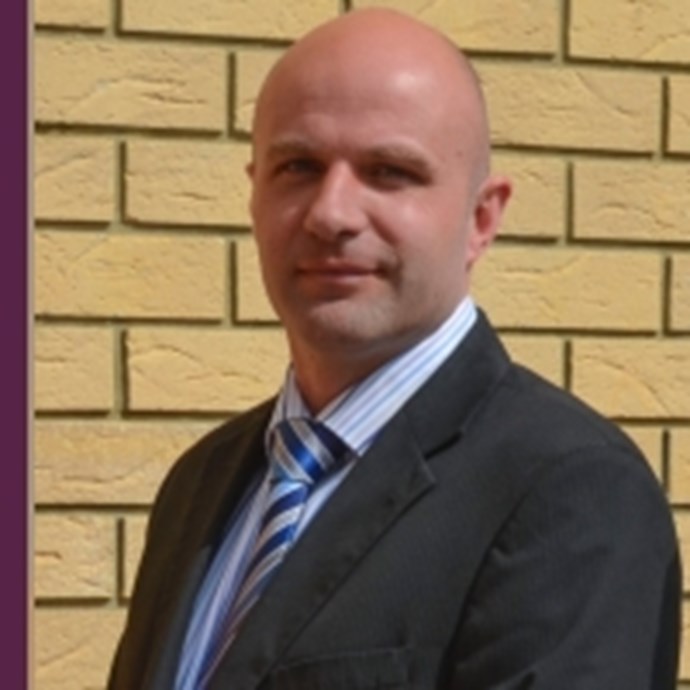 Paul Skipp
Paul Skipp is an experienced senior leader who has a strong track record in rapidly improving schools. Over almost 20 years, Paul has worked as a senior leader in inner city Bristol and also as a Headteacher in South Gloucestershire. He has considerable experience in supporting colleagues from other schools to challenge and support them in raising standards. Paul is particularly experi-enced in developing highly effective senior and middle leadership teams, developing high quality teaching and learning, curriculum design, improving outcomes, change management and closing the gap with disadvantaged students. Paul has been an invited speaker and has led a range of train-ing sessions to a variety of staff and governors. Paul is a leader with drive and integrity who mixes both traditional and pioneering, innovative strategies with a strong sense of moral purpose.

Anne Mortimore
Anne is the Early Years Support Teacher at The HOPE Virtual School for Children in Care in Bristol.
She has previously taught across the primary age range specialising in Early Years in the South West and Overseas.
Anne has been Qualified Teacher Support (QTS) for private, voluntary and independent Early Years Settings.
She has been a mentor, validator, trainer, project manager and member of the Development Group for The Bristol Standard Quality Improvement Framework for 0-5 years and play settings.
Anne has taught at level 4 & 5 on the Foundation Degree for Early Years (Sector Endorsed) and Early Childhood Studies validated by Bath Spa University at Weston College.
She is a member of Echo (The Voice of Early Childhood).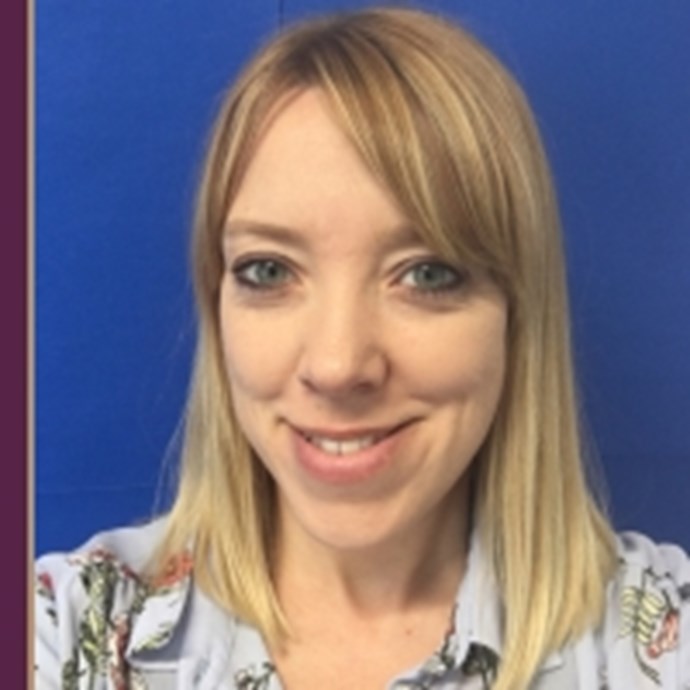 Beth Greer
Beth Greer has been working in Bristol primary schools for 8 years, 7 of which as a designated English Lead, and is also a Year 6 practitioner and LEA moderator.
During her time as an English lead, she has led whole school improvement projects based around Pie Corbett's Talk for Writing and more specific text-based planning. Recently, she has led reading projects designed to raise attainment across the whole school, and specifically targeting raising attainment for boys' reading. She is currently working on a whole spelling improvement project, and working closely with the SEND team to raise attainment within focus groups. She is also working on improvements to marking, feedback, assessment and monitoring procedures.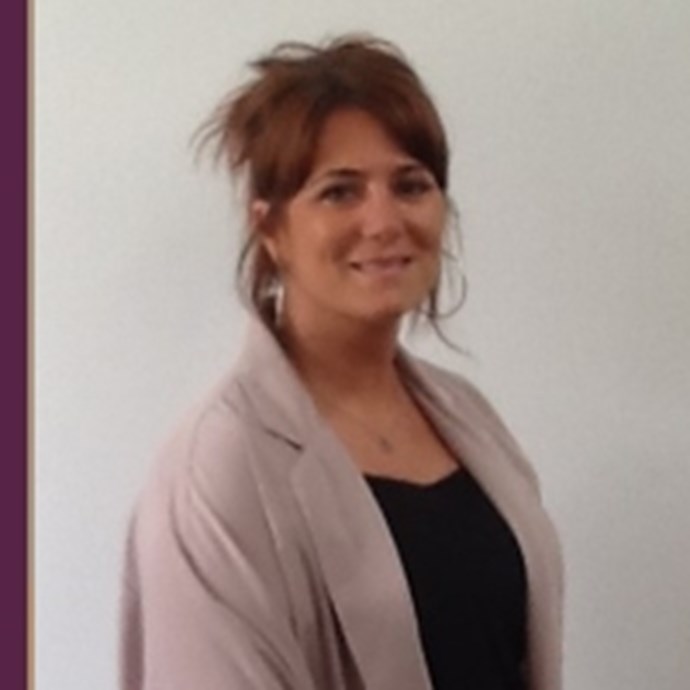 Emma Moorcroft
Emma is the Strategic Behaviour Support Lead for the Learn@MAT and has a total of 20 years experience within this environment. She is currently seconded to Lansdown Park KS2 PRU with the aim of reducing the numbers of permanently excluded KS2 pupils from South Bristol primary schools. She works in partnership with the Local Authority and all local schools. This encompasses mainstream, primary and secondary SEMH schools as well as ALP provisions.
It is through this role that she has been able to support staff in their own professional development by offering outreach support and training. Emma believes in inclusion and that all children have a right to high quality teaching, she enjoys finding ways to break down the barriers to learning.
Emma has also played a successful part in the transition of young people to their next appropriate educational setting by ensuring the correct support is in place prior to their move.For the past 8 years she has been an advanced Team Teach tutor, working with staff encouraging them to find new ways to de-escalate situations and reduce risk incidents to themselves and pupils.
Emma really enjoys learning new things, problem solving, and starting new projects. She is keen to undertake new challenges, responsibilities and different approaches to learning new skills. She likes to keep fit and goes to the gym and plays netball as much as possible. She also enjoys coaching and supporting the development of Avon netball.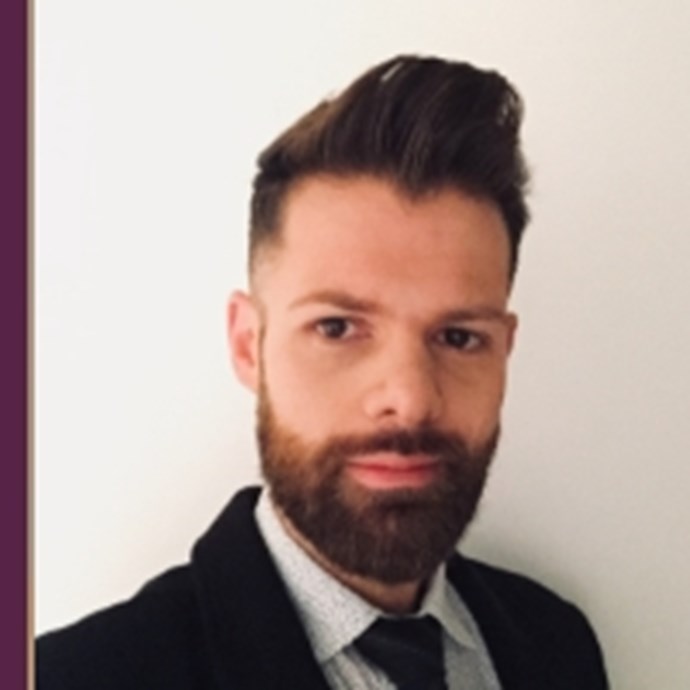 Matt Standing
Matt Standing is currently Head of Computer Technology at Henbury School and is a Computing at School Master Teacher. He has a proven track record of achieving very strong results in Computer Science. He arrived at Henbury School as Head of Business and ICT and since then has redeveloped the KS3 and KS4 Computing curriculum model, leading on the new GCSE Computer Science and a range of BTECs. Matt has taught at two other schools in the southwest and held a range of positions including, Head of Post Business and Subject leader for Business, ICT, Law, Economics and Travel and Tourism. Matt has been a T&L coach and supported colleagues in improving progress and developing their own practice. His areas of specialism include data, curriculum design, assessment, engagement and improving outcomes for all students and is passionate about Computer Science and enhancing the skills, knowledge and career pathways of young people.
Kathryn Lewis
Kathryn Lewis has been a history teacher for 25 years. She has worked in four schools across England and Wales, including Swansea, Bishop's Stortford and Bristol and has a range of experience in teaching high ability students and working with under achievers. She has been Subject Lead for History for sixteen years at St Bede's Catholic College and has been instrumental in curriculum planning within her department at key stages 3, 4 and 5. She has been a GCSE examiner for the last six years. She has done much to develop Holocaust education at St Bede's and has developed an extensive range of opportunities for pupils to learn outside the classroom.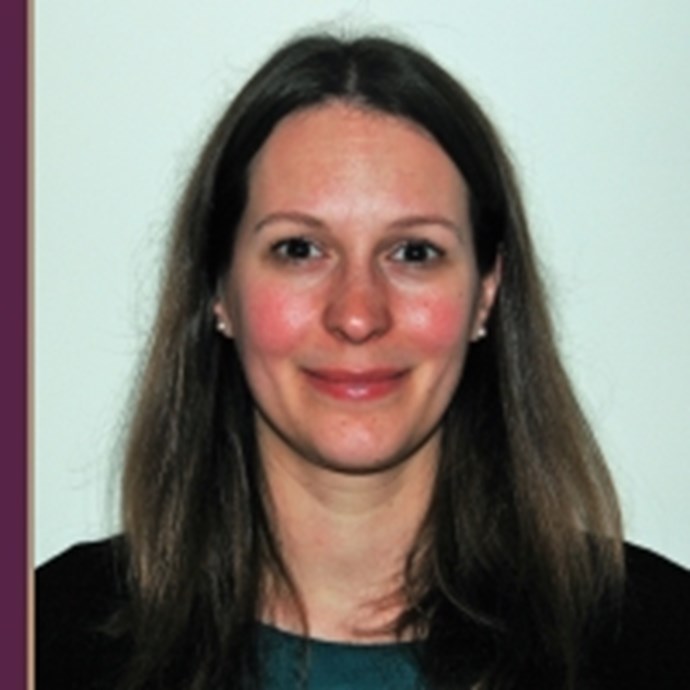 Ellie Cavanagh
Ellie currently leads the Humanities Faculty at St. Katherine's School where she has taught for over 10 years. She is the Subject Lead for history and citizenship and oversees the management of philosophy, geography and psychology departments. Having taught all humanities subjects with the exception of psychology, she has a secure understanding of the skills required to succeed in humanities and she enjoys taking on opportunities to expand her own knowledge of the different subject areas. Having been a GCSE history examiner for over seven years she has a particular interest in metacognition, assessment for learning processes as well as differentiation for all learners. She also has expertise in curriculum planning and design through all key stages.
Prior to this role she held two pastoral posts: as Deputy Head of Sixth Form and Head of Year. These roles have given her a clear understanding of the whole student experience at secondary school from Key Stage 3 through to Key Stage 5. As Deputy Head of Sixth Form she led on careers, workskills and UCAS applications as well as the Extended Project qualification. In order to complete her NPQ for middle leadership as a Head of Year she elected to focus her project on increasing the impact of academic monitoring at Key Stage 4 from a pastoral perspective. This was an especially critical focus in light of the changes of the 9-1 curriculum.
She has utilised her pastoral experience in her current role as Head of Humanities to ensure that the day to day focus is always on what is best for the students. This leadership opportunity has also allowed her to explore the benefits of and her interest in embedding a culture of self-evaluation within her teams in order to drive improvement and develop others as leaders themselves.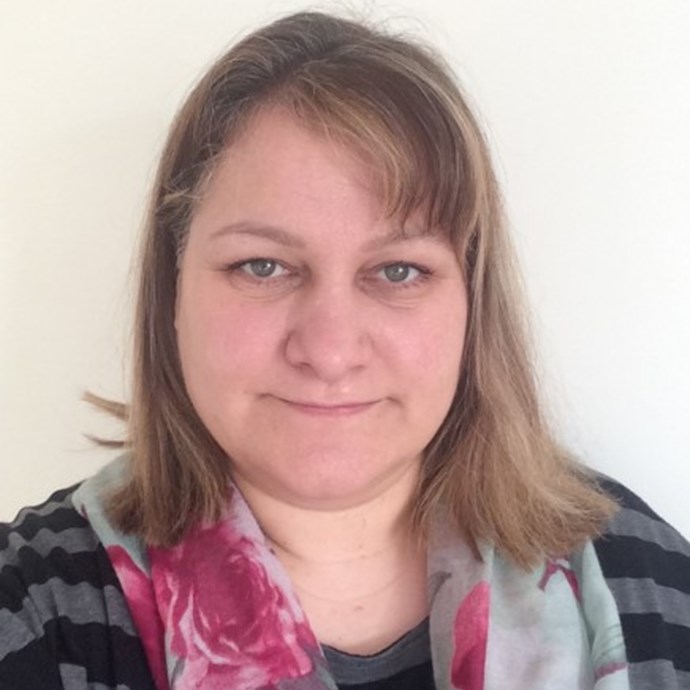 Tracy Halford
Tracy has been teaching for eighteen years, having worked in both large inner city schools in Bristol and small rural schools in Devon . She has taught across the whole of the primary phase and was a KS2 specialist initially. Her career has been varied with experience of leading Heritage Schools, Numeracy and Assessment at KS2. For the past 5 years, Tracy has taught in KS1 and is specialised in early number, phonics and a whole class mastery approach to mathematics. She is currently the primary lead practitioner for mathematics for the Cathedral Schools Trust and is and an accredited professional development lead through the NCETM. She has experience in coaching, mentoring and supporting a number of schools with developing their KS1 and EYFS mastery curriculum. Tracy strongly believes that every child is a mathematician and that it is teachers' privilege and responsibility to ensure every learner reaches their full potential. Her area of specialism is whole class mastery mathematics in KS1.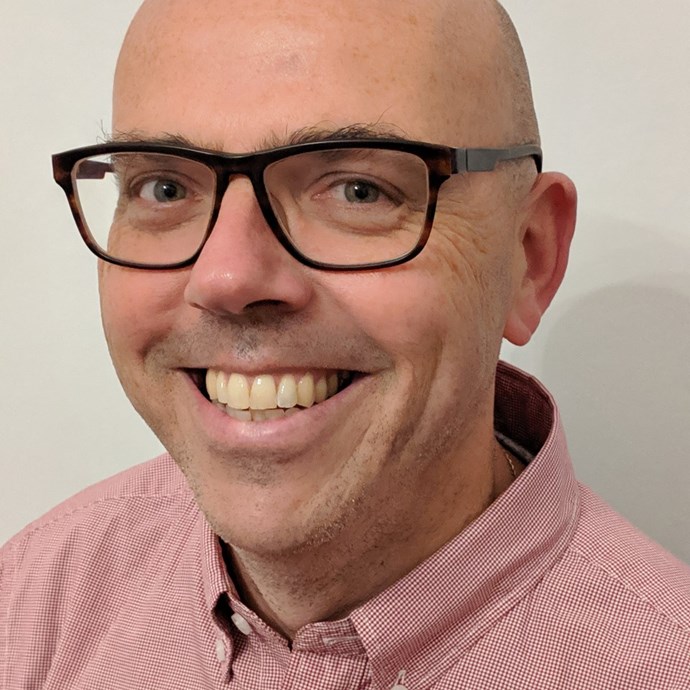 Mark Ward
Mark is currently Head of the Mathematics Faculty in St Bede's Catholic College. His 30 year teaching career has taken in a variety of roles such as Lead Practitioner, Director of Mathematics, Heads of Mathematics and LEA Advisory roles in mathematics education in London, Bristol and South Gloucs. 
He is a Secondary Mastery Specialist and a recognised Leader of Professional Development by the NCETM. He has considerable experience in developing learning teams, managing change, action planning and developing individual's capacity to improve their classroom practice and leadership skills.
He uses a variety of techniques, including coaching and modelling, to enable the individual to develop now and in the future, equipping them with the skills to reflect on their practice. He is firmly committed to the concept that fundamental change only takes when existing beliefs are explored and challenged. Consequently, this is a key feature of Mark's approach to supporting school development.